Location: Home / Play Aardwolf / Client Help and FAQ / Disable Plugin
The following is a more detailed example of how to disable a plugin in Mushclient..
Click in the main game window, enter ALT+F to access the "File" menu (or click 'file menu') then select "Plugins":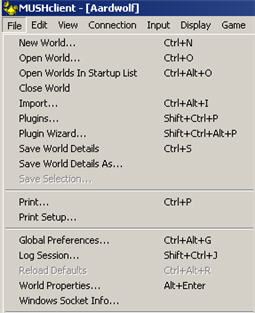 In the Mushclient plugin menu, use the bottom right corner to resize the screen for easier readability. Highlight the plugin you want to disable, then press the 'disable' button: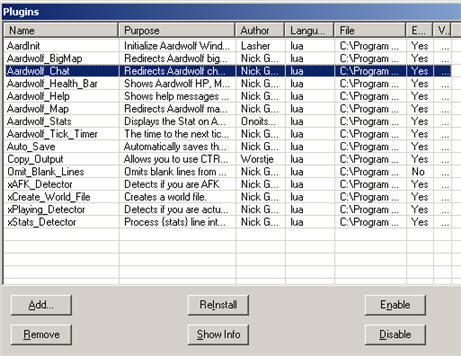 If you are reinstalling/enabling a plugin after a runtime error, use this same procedure but click the 'reinstall' or 'plugin' buttons. Click the 'close' button when you are done.